Timelessly Tasteful.
Crocheted Wooden Baby Teether Toys

Made by hand, from our heart to yours. This collection of unique rattlers is crafted from organic materials.  
Three toys in one. A rattle for your newborn. A teether for your one year old. A charming companion you will proudly scoop and return every time it falls from your baby's fingers.
Aesthetically Pleasing. Sustainable. Handcrafted.
All orders in the United States ship FREE via USPS First Class Mail.
Our team is standing by to help you love the product, or replace it free of charge.
Our team is standing by to help you love the product, or replace it free of charge.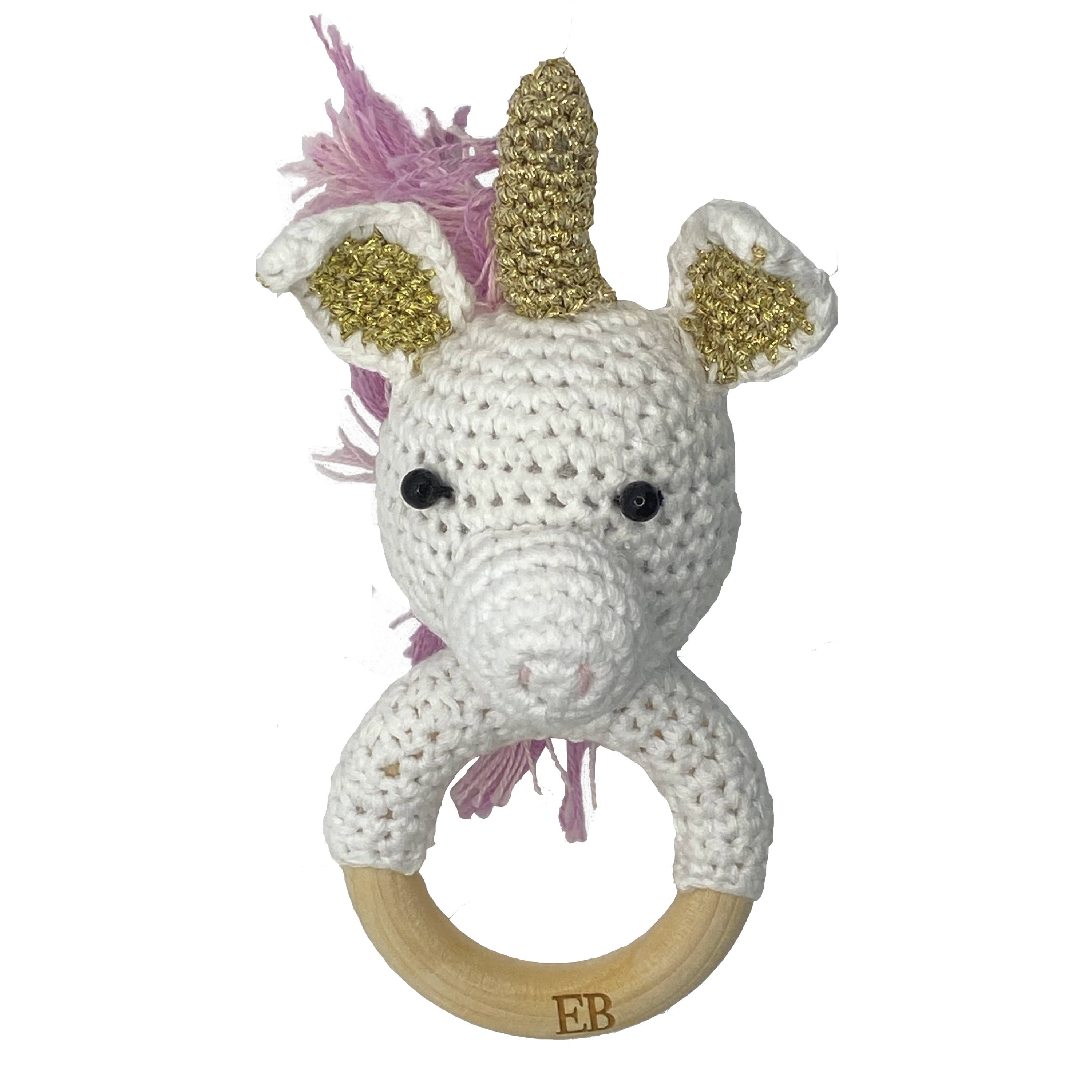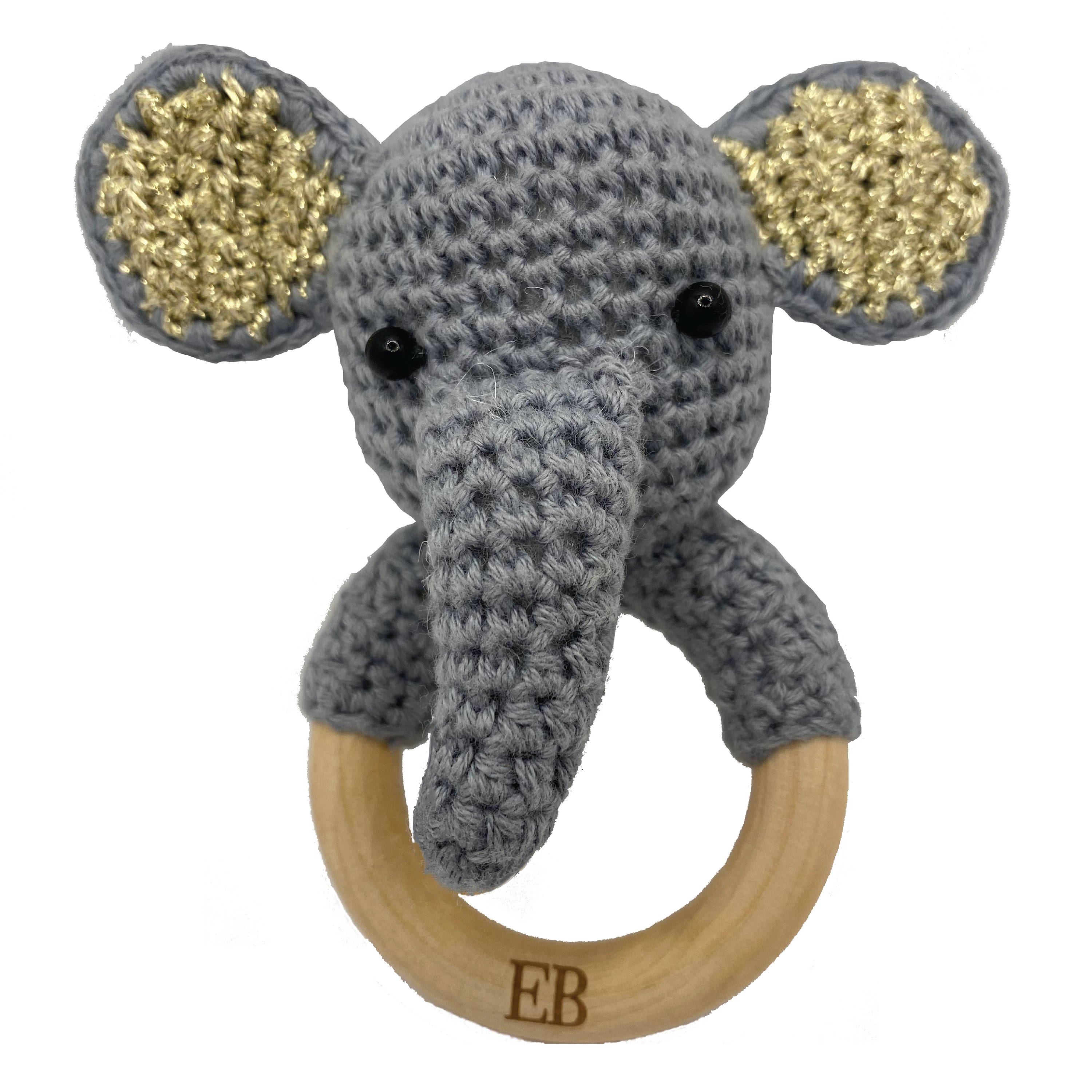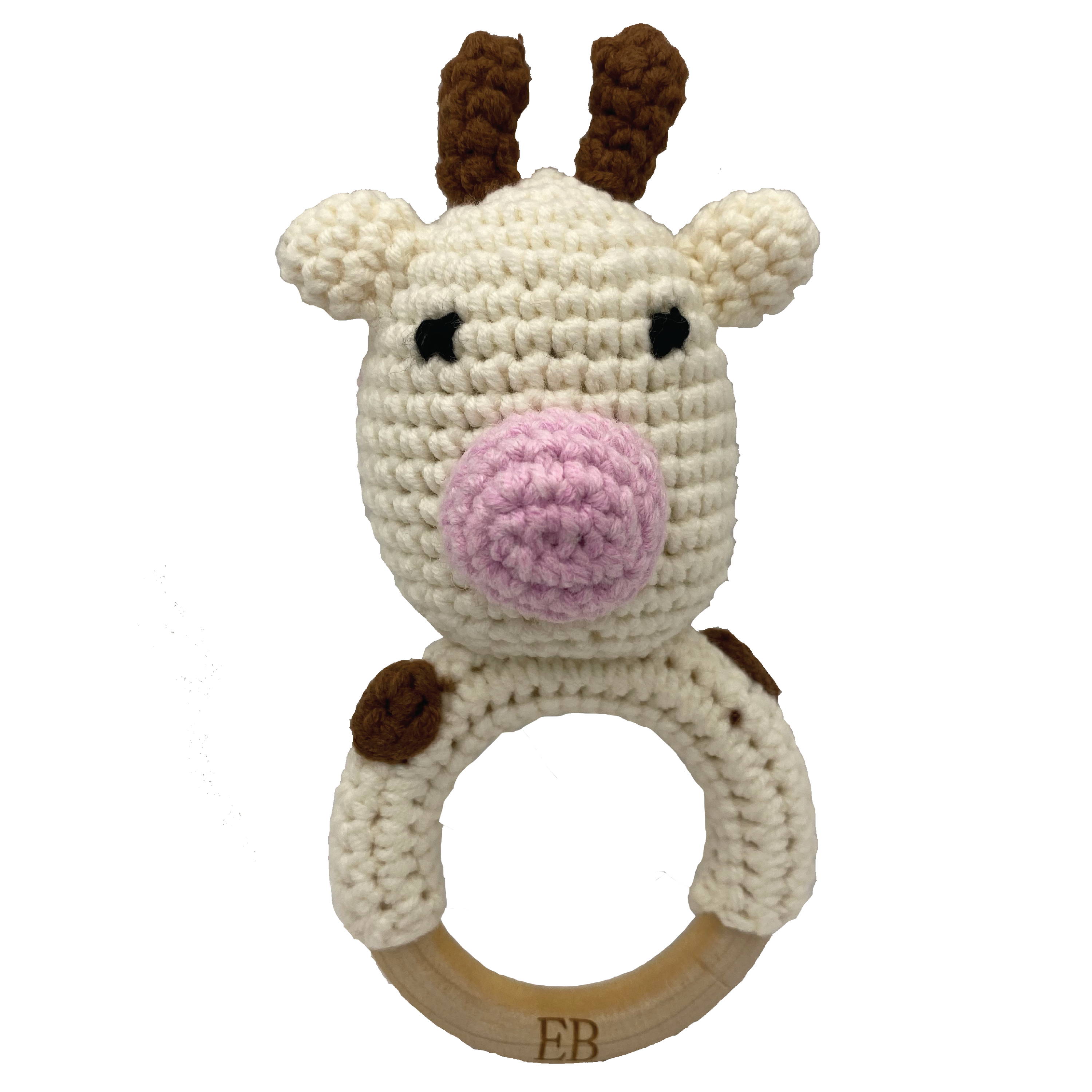 EliteBaby Crochet baby rattlers/teethers are as adorable as they are elegant. The teether is practical. The rattler is playful. The crochet is precious. With four sets to choose from, there are plenty of options for your child's next favorite toy.
The hand-stitched crochet work is fastened around a wooden ring. The ring doubles as a handle for the rattler and a teether. Wood and wool are environmentally friendly alternatives for silicone baby teethers. Better for the Earth. Better for your baby.  
EliteBaby Crochet Baby Rattler/Teethers are as sustainable as they are stylish.
Some day when your child is grown, you will hear a shaking rattle.

In that moment, you'll think of your baby on the floor with EliteBaby's Crochet Baby Rattler/Teether, giggling.

You'll never hear the rattle without hearing that little giggle.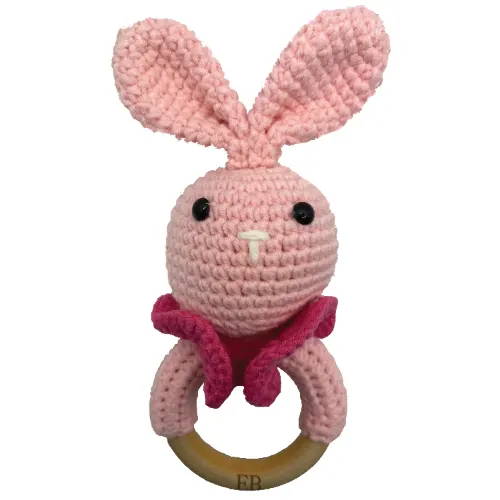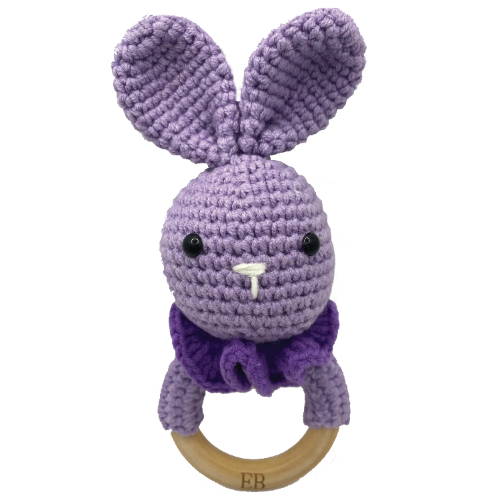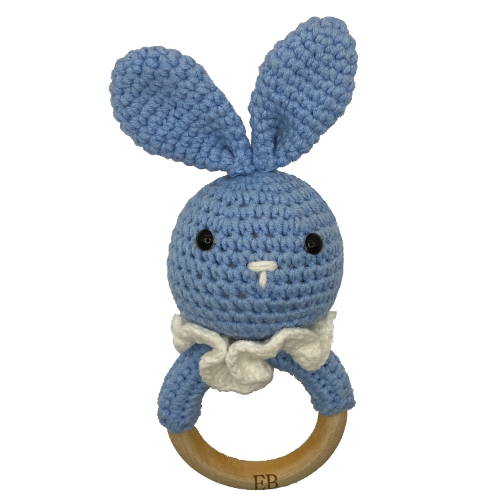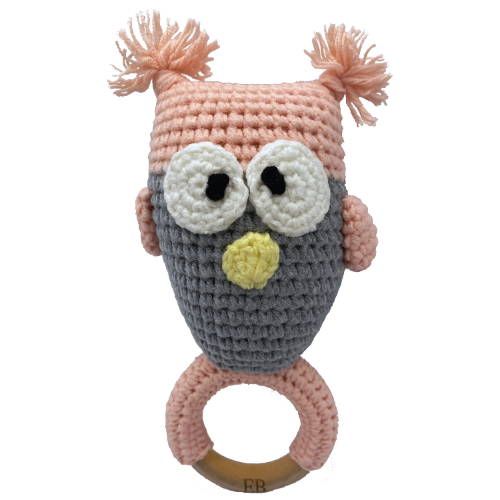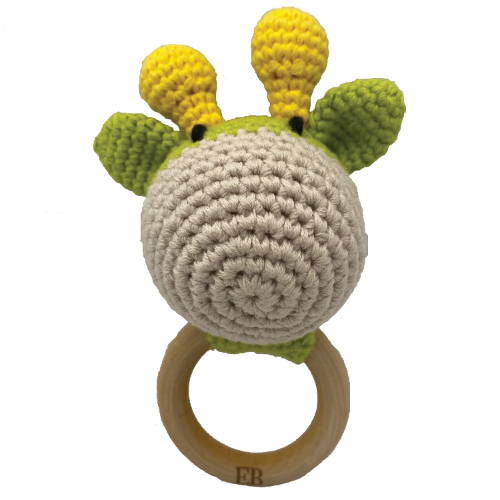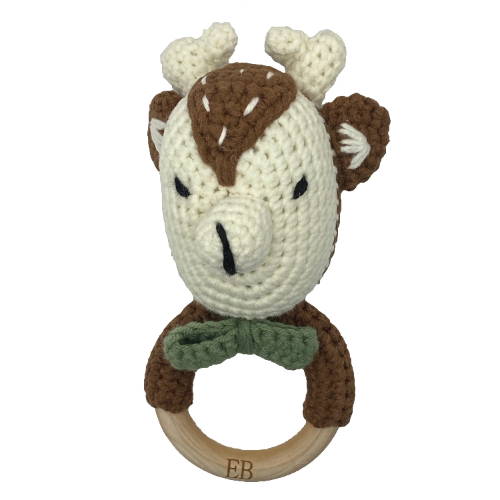 The crocheted animal rattler is destined to be your baby's first BFF. The wooden teether is a parent's new BFF.
This combination rattler and teether gives your baby peace of mind. The natural, handcrafted materials give you peace of mind.
EliteBaby Crocheted Baby Rattles are the perfect teether for any age of baby. The adorable animal is crocheted from 100% organic cotton. The handle is carved from fine wood.  
Gentle to the touch, this toy soothes sore gums.
The durable wood design helps it withstand whatever your baby throws at it. EliteBaby Crocheted Baby Rattles are built to last as long your baby sees them as their finger friend.
BEHOLD THE ULTIMATE BABY SHOWER GIFT
Tired of the same five gifts at every baby shower? Change the game with a signature new gift.
Part lovey. Part rattle. Part teether. EliteBaby's Crocheted Rattle is functional, fashionable and adorable. It's not just a baby toy. It's a companion.
PUTTING THE ELITE IN ELITE BABY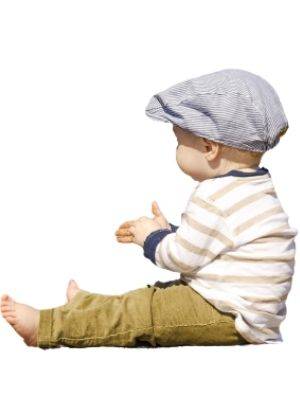 Faces of cuddly creatures crocheted in cotton. It's a friendly toy, soon to be your baby's favorite.
Made from cotton and wood, the rattle is the perfect multipurpose teether-toy for any child with irritated gums.
Baby tested, EliteBaby's combination baby rattler/teether is built to last long after your child outgrows it. Then, you can slip it in a keepsakes box.
Crocheted baby rattlers use organic materials. They are a strong alternative to silicone or plastic teethers.
Our products are extensively tested. EliteBaby stands behind our Crocheted Baby Rattlers. If your baby is not happy, no one is happy.
Our work isn't done until your baby is satisfied with our product.
"Shipped fast. This owl is so cute."
Pamela A.
"I was surprised with how well made these were. I really like how they're 100% organic cotton too!"
Grace C.
"I got a set for my friend's baby shower. They were the top gift of the party."
Betty R.